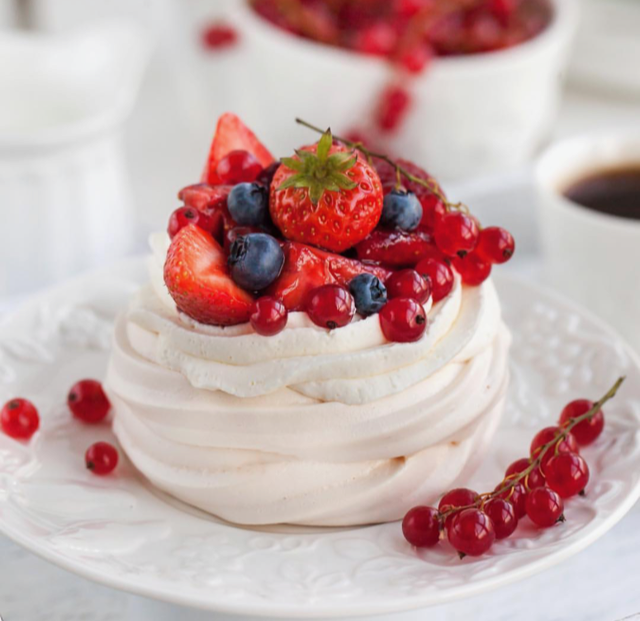 About Us
Dushez catering
Dushez Catering is a kosher catering company serving greater Boston and the surrounding New England communities.
Dushez Kosher Catering features innovative and delicious cuisine coupled with outstanding service. Combining Mediterranean, Jewish, French, and American cuisines, and many others, our menus showcase both familiar and exotic flavors.
Our dishes, designed to suit any occasion, are attractive, unique, and affordable. We take extensive measures to make sure that every event will be memorable and cherished. With a strong culinary and banquet background, Dushez Catering's mission is to deliver both delectable food and peace of mind to our clients.
Catering
IT`S ALL ABOUT THE TASTE…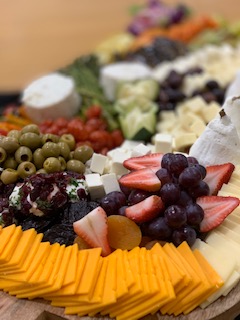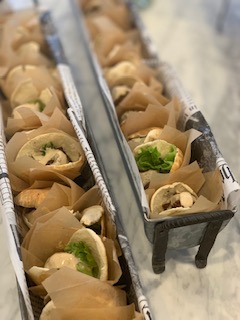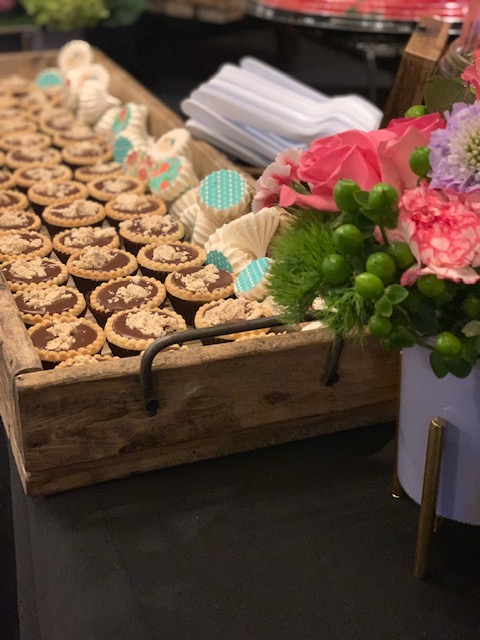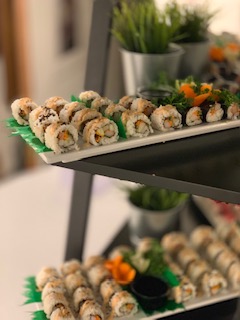 Customers
Sharing their experience
We highly recommend working with Dushez Catering. They are effective at accommodating client needs, and it was a pleasure to work with them. The results of that work are superb: Both the food and presentation are of high quality. Moreover, we think that Dushez Catering represents superior value. Yoel is a pro who knows what he is doing and his staff is likewise experienced. Their execution for us across three events of different scale and character at three different locations was virtually flawless and we were impressed with their attention to detail – they satisfied all of the many requests we made.
When we entertain in our own home, we try to make the experience memorable, distinctive and aesthetic. We seek the same in our catered events and Dushez delivered.
We would be happy to answer any questions you might have about Dushez Catering. David & Ruth Leah Kahan
Dear Yoel & Galit,
We are so grateful for everything you did for us for our wedding!
You made our event a successful, well-organized, and unforgettable.
The food was absolutely delicious (and many of our guests commented on that), you made sure everything will go as smoothly as possible and you somehow managed to finalize all the little details that made everything look beautiful.
We felt we were in good hands and it allowed us to enjoy of the wedding much more.
Our wedding was a fun event for us, our families and our friends thanks to you guys.
If you will ever need a recommendation for hesitating couples (or others), we will be more than happy to provide the warmest words!
We hope to see you again,
רק בשמחות! Larry & Naama
We wanted to thank you again. Everything went smoothly, and our guests loved the food — my brother said it's the best kosher catering he's ever had!
Thanks, Dan and Erica Solomon
They were amazing! My extended family of 20 flew into Boston for Rosh Hashana and the following weekend. Without a kitchen, and not being a Bostonian, I certainly did not want (or have facilities) to cook for everyone. Dushez catered the entire period, both dairy lunches and meat dinners, and it was perfect. The food was delicious and wrapped in portions so we knew what to take out for each meal. Everything was great, from the salads, to the meats, to the side dishes. And they were so helpful! So very very attentive and wonderful. I fully recommend them, and intend to use them the next time we are in town. Thank you Dushez for making our holiday such a success. Suzanne Erez
Dushez Catering did a wonderful job at my daughter's October wedding. They were forthcoming with menu choices and ideas when we were planning the event, and on the day-of, they made certain that the catering was coordinated with the other festivities. Many of our guests commented that the appetizers were spectacular, the food was excellent and beautifully presented, and the servers were extremely attentive. If you need a kosher caterer, Yoel and Galit are the ones for you! Milly Krakow
They are the best kosher caterer in Boston (period) and can go head to head with any caterer in the city. They can manage any size event and they are comfortable working with both religious and secular people. Their food is creative, delicious and beautiful. On top of that, they are a lovely, lovely family — honest, kind and warm. You cannot go wrong. Call them now. Susan Kane
Amazing service and amazing food! Dushez Kosher Catering went above and beyond what we, or anybody for that matter, could ever expect. We had a "super last minute" gathering (or super last minute realization that we were having this gathering). Dushez was incredibly friendly, understanding, efficient, and kind hearted, and prepared an impressive set of delicious and elegant treats (finger foods, salads, dessert platter, etc) for our meaningful afternoon event. We had yummy burekas, a nice summer salad, pesto-eggplant rolls, mushroom blintzes, and among this display of deliciousness, my favorite: cute and fancy egg salad canapés. The large dessert platter was also magnificent. Price was reasonable too! Dushez Kosher Catering company was non-judgmental with respect to the very few hours notice. In fact, rather than being judgmental, they opened their kitchen, on a holiday!!!!!!!!!! Yes, you read it correctly, they opened on a holiday!!!!! just to accommodate our last minute and quite urgent needs. My family and I will be forever grateful to their willingness to help. Yoel, Galit, and all of Dushez staff, you are great!!! Thanks again! Cecilia Kremer
Hi Yoel,
Today's party for Elliot and Sarah was amazing!
The food was Fabulous and everyone LOVED it!
Your servers were also amazing and highly professional.
It has been a pleasure working with you and we look forward to working again in the future:)
Best, Amy Salinger
Hello Yoel,
Thank you for a magnificent job at Isabel's bat mitzvah on the 27th of May! From our first contact right through the the event, it was a pleasure to work with you. While you certainly juggle quite a number of responsibilities in your work, I always got your undivided attention and that is priceless. I know speak for my parents and myself when I tell you we could not have been happier with the day!
It was heartwarming to know that our children had their bar and bat mitzvah on the same day and we share that happy memory!
All the best, Miriam Michaelson